Hello everyone...
welcome to
New Beginnings Nightclub, Restaurant, and Showbar...
"The Place To Be In Tennessee"!
Now in our year!



The staff and management of New Beginnings
would like to thank
YOU
for making our place YOUR place to party!
And, a special "Thank you" to all of you who voted for us
in the recent "Reader's Choice Awards", naming
New Beginnings as the "Best Night Spot" in Johnson City!!!
The Newbies Billboard

your place to see the events Newbies has planned for you!
The Week At A Glance
Closed Sunday and Monday

Tuesday - 9:00p.m.-2:00a.m.
$2.00 cover for everyone.
Talent Show at midnight with $25.00 cash prize.
Anyone can enter! With our new castmate and hostess,
Annatomical.
Check Tuesday here.

Wednesday - 9:00p.m.-2:00a.m.
NO COVER 21 and over, $5.00 under 21
$3.00 for a 32oz. cup of draft
Show, with hostess Eureka O'Hara at midnight.
Plus dancing with DJ Cub spinning
Check Wednesday here.

Thursday - 9:00p.m. - 2:00a.m.
It's something new!
But.......shhhhhhh!
"Don't Tell"!
Check Thursday here.

Friday - 8:00p.m. - 3:00a.m.





Shows at 11:00p.m. and 1:30a.m.
*With the exception of Special Events,
in which case full cover applies all night.
Check Friday here.

Saturday - 8:00p.m. - 3:00a.m.
$5.00 cover 21+, $10.00 under 21.
Shows at 11:00p.m. and 1:30a.m.
Check Saturday here
Halloween at Newbies
TWO nights of FUN!!!
Friday October 31st - AND - Saturday November 1st
Costume contests on BOTH nights!

Speical guest, November 1st...
Eden Parque-Divine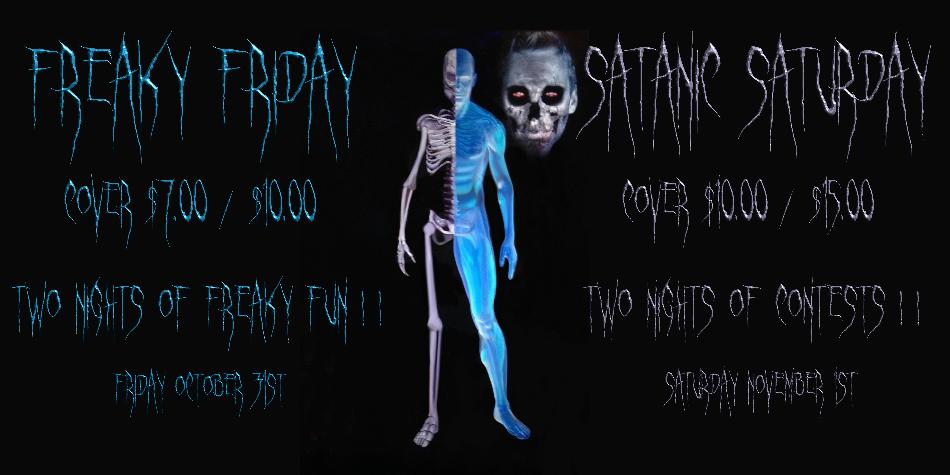 For Miss New Beginnings 2014 photos
Click here
Check out:
http://www.tricitiesnights.com/
for more Newbie's club photos